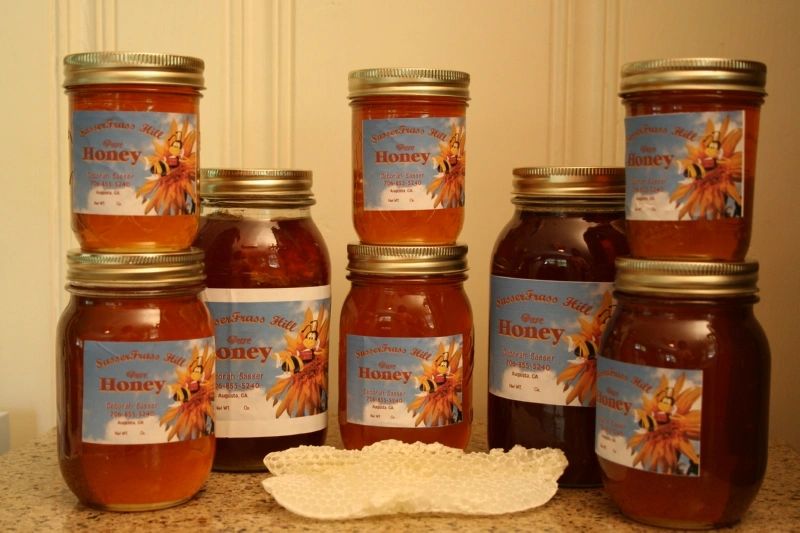 Sasserfrass Hill Bee Farm
Deborah Sasser 706-855-5240
www.sasserfrasshill.com

"Life is Sweeter with Honey"

When you purchase a jar of Sasserfrass Hill Honey you are getting 100% pure, natural raw honey with no additives or preservatives. We do not pasteurize or heat our honey. We harvest our honey with minimal straining to preserve all the natural enzymes, pollen and floral essence the honeybees put into it for the highest quality flavors. When you taste Sasserfrass Hill honey you know you are eating extraordinary honey with all the goodness of nature. Honey is rich in vitamins and antioxidants. Because honey is a gift from nature, it is not always available. There are many factors that determine our bee's productivity, the main one is weather. Our honey is available in limited supply. Honey does not go bad... so you can always stock up.

Pricing Guide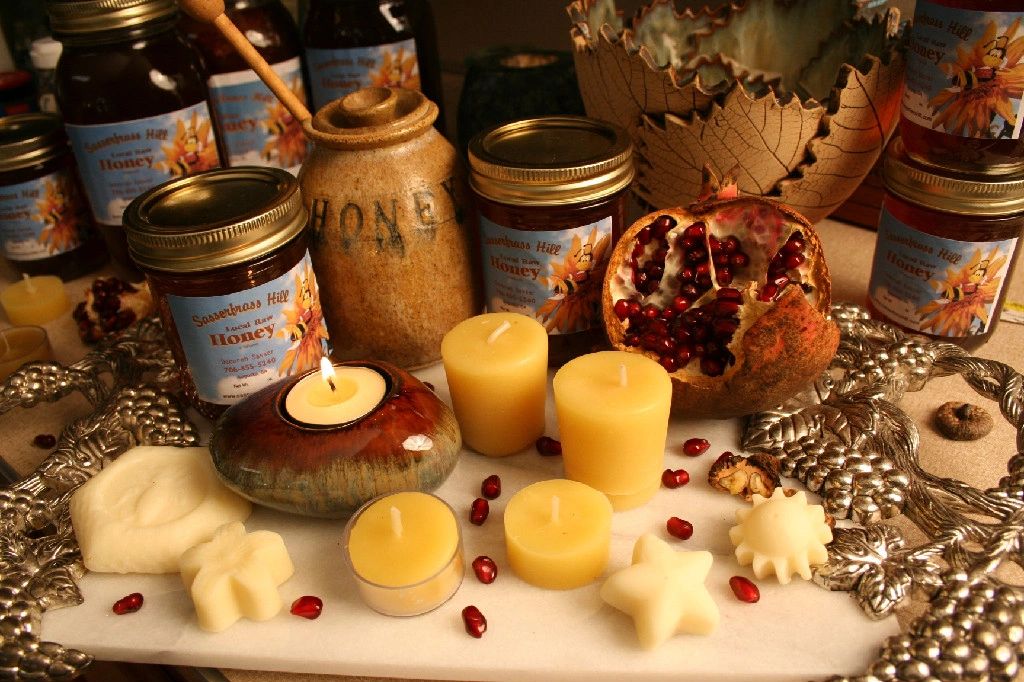 Honey makes a sweet gift for special friends, clients, employees, boss or loved ones.


Raw Honey

| | |
| --- | --- |
| Half Pint | $6 |
| Pint | $12 |
| Quart | $20 |

100% Pure Beeswax Lotion Bars and Lip Balm

| | |
| --- | --- |
| Small | $5 |
| Large | $7 |
| Lip Balm | $2 |


Life is smoother with Sasserfrass Hill lotion bars and lip balms. We use a rich combination of botanical oils, shea, mango and cocoa butters and of course pure beeswax. Our products will moisturize and sooth all those rough and thirsty spots on your skin. Use our lotion bars at night and allow the healing oils and butters to absorb deeply into your skin while you sleep. Our lotion bars will strengthen the skins natural moisture barrier and revitalize your youthful glow!

Everyone loves using all natural lip balm. Our lip balm is made with 100% pure beeswax and contains a special blend of botanical oils... the results is smooth healthy lips year round. Bee smooth and silky! Our products are made in small batches with the finest all natural ingredients to ensure the best quality.

Custom orders available.

Sasserfrass Hill Uses Only Natural Oils and Exotic Butters
| | | | |
| --- | --- | --- | --- |
| Shea Butter | Grape Seed Oil | Mango Butter | Peach Kernel Oil |
| Cocoa Butter | Jojoba Oil | Apricot Oil | Evening Primrose Oil |
| Hempseed Oil | Sunflower Oil | Sweet Almond Oil | Macadamia Nut Oil |
| Avocado Oil | Pumpkin Seed Oil | Organic Palm Oil | Coconut Oil |
Fragrances for Lotion Bars and Lip Balm
| | | | | |
| --- | --- | --- | --- | --- |
| Lavender | Orange | Tangerine | Wintergreen | Lemongrass |
| Vanilla Cream | Vanilla | Spearmint | Rosemary | Bubble Gum |
| Peppermint | Ginger | Patchouli | Clove | Eucalyptus |
| Almond | Cappuccino | Brown Sugar | Lemon Lime | Baby Powder |